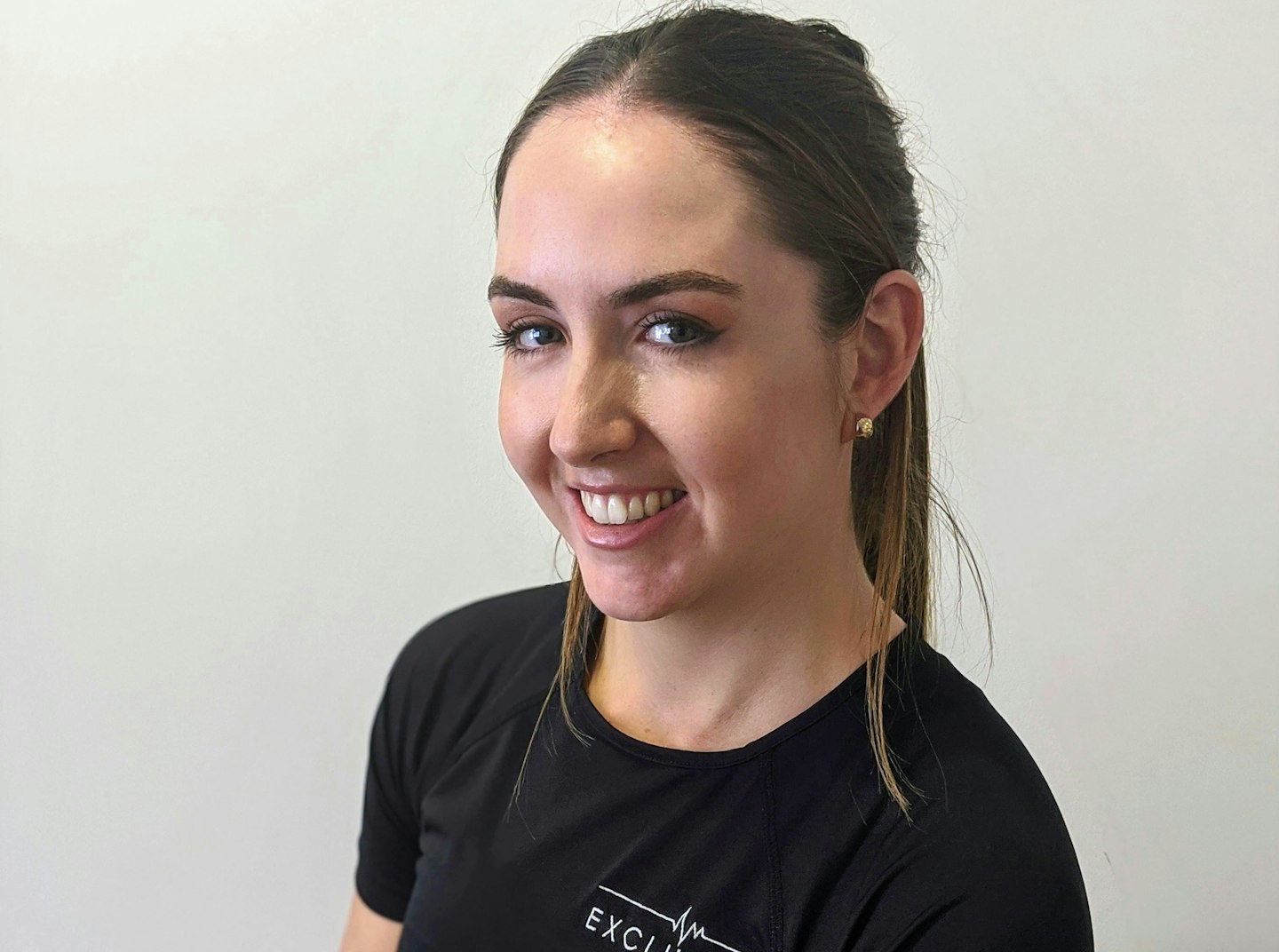 Enya Lynch 
Pilates Instructor, Sports Therapist and Personal Trainer
I come from a sporting background, previously competing at a high level in Football with West HamUnited Ladies and Kent Ladies. This experience and passion led me to pursue my career as a PilatesInstructor, Sports therapist and Personal Trainer.
When I became a Sports Therapist, I helped a wide range of individuals with various problems including muscle weaknesses and tightness, lack of range of movement and postural issues. Realising how beneficial and important it is to keep our bodies strong and flexible, I went on to train and qualify as a Pilates Instructor. My patient's notice a huge difference after participating regularly in Pilates.
Traditional Pilates exercises are based on the same fundamental principles
Breathing
Concentration
Control
Centring
Precision
Flow
Both men and women can increase their muscle strength and tone, flexibility, mobility and better control of their bodies. As a result, you will be stronger, leaner and have improved posture.
Pilates is an ideal form of exercise for a wide range of people as the exercises are slow and controlled, working with the breath and concentration. This safe form of exercise is recommended by many health practitioners today.
You don't have to be fit to start, but equally, you can still be challenged if you are a regular exerciser. You may be surprised at the level of strength required, but many of the exercises can be adapted to challenge your current level of fitness.
We will begin together with this '6-week plan' and the sessions will cover the following:
Alignment, breathing, core engagement, mobility
Floor work – upper body focus
Floor work – lower body focus
Floor work – core-specific exercises
Stretching
Full 30-minute session
ACHIEVE YOUR EXCLUSIVE GOALS
Personal and flexible membership packages to suit all levels of training to help you achieve your fitness goals
Contact us